October 22 last, a little walk left and we arrived at the village and lakes Gosainkund.
The next morning, we walked the Laurebina pass (4621 m at my watch) and began the descent on two days, ending our amazing 10-day trek. More pictures will follow.
Gosaikunda, also spelled Gosainkunda and Gosain Kunda is an alpine freshwater oligotrophic lake in Nepal's Langtang National Park, located at an altitude of 4,380 m (14,370 ft) in the Rasuwa District with a surface of 13.8 ha (34 acres). Together with associated lakes, the Gosaikunda Lake complex is 1,030 ha (4.0 sq mi) in size and has been designated a Ramsar site in September 2007. The lake melts and sips down to form the Trishuli River and remains frozen for six months in winter October to June. There are 108 lakes in this area, small to medium in size. The challenging Lauribina La pass at an altitude of 4,610 m (15,120 ft) is on its outskirts.
Move the mouse cursor over the below image to enable the Rewind|Forward Animation Feature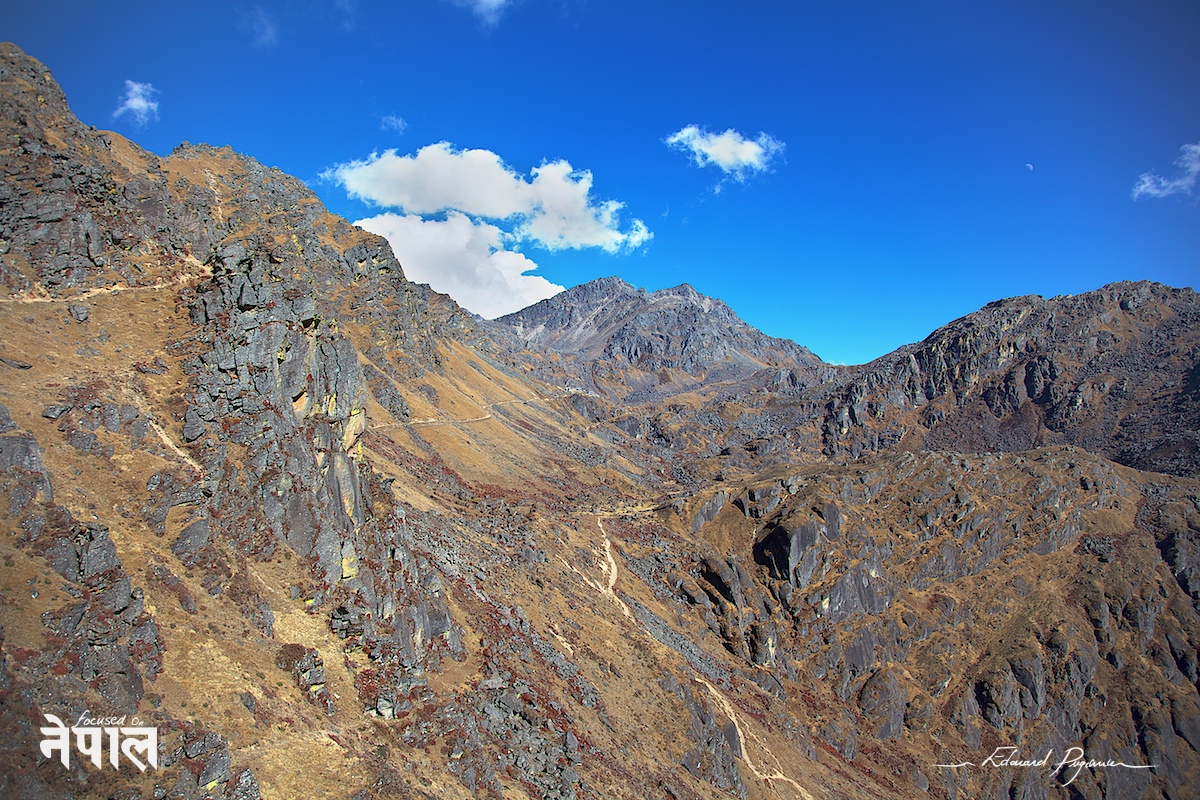 My Rewind|Forward Animation feature used here to animate these images is free and available here!
Animation Rewind|Forward • Source code